I am fortunate to have join in the research program to many cities in New Zealand and Australia. I have learned a lot during this trip, and I hope this essay could share my views.
Ⅰ. Social Services and Family Research
1. Alice Haiyan Nursing Home
For all the time, respecting the old and cherish the young is the traditional virtue of Chinese nation. The visit and research activities in the nursing home have made me realize that we can bring back high-quality serves to our society in the future.
Local students will go to the nursing home to provide long-term volunteer services to help the elderly solve their problems since primary school. Local families will also take their children to play with the elderly to improve their happiness and sense of belonging, so that the elderly can experience the warmth of home in the nursing home and enjoy their old age.Moreover, many colorful activities of the elderly are held in nursing home and every year will leave photos and videos for their activities.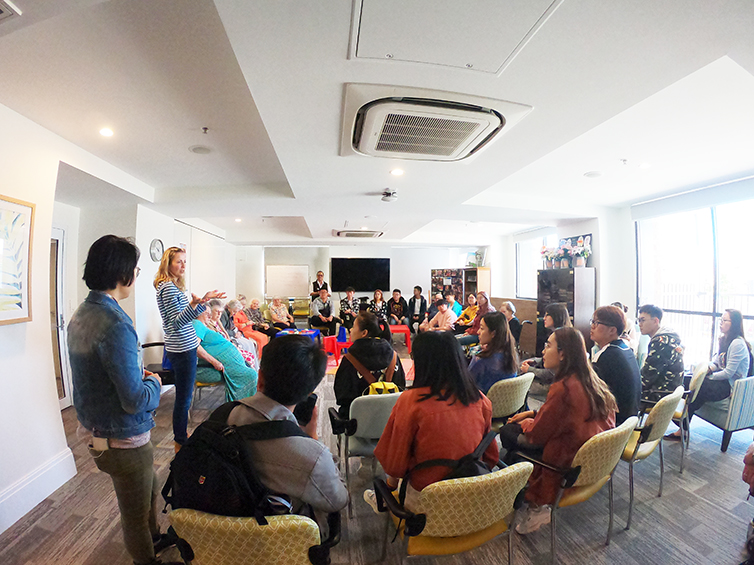 2. Farmer's family experience
In this research activity, we went to local farmer's house for a thorough investigation in the form of one teacher took charge in one team. Under the guidance of the farmers, we experienced their daily work including cultivation, feeding animals, harvesting agricultural products, etc, through which combining with the sharing of domestic culture,we understood the local culture of Australia. It was very enjoyable to communicate with the farmers, and we laid a good foundation for understanding the local culture.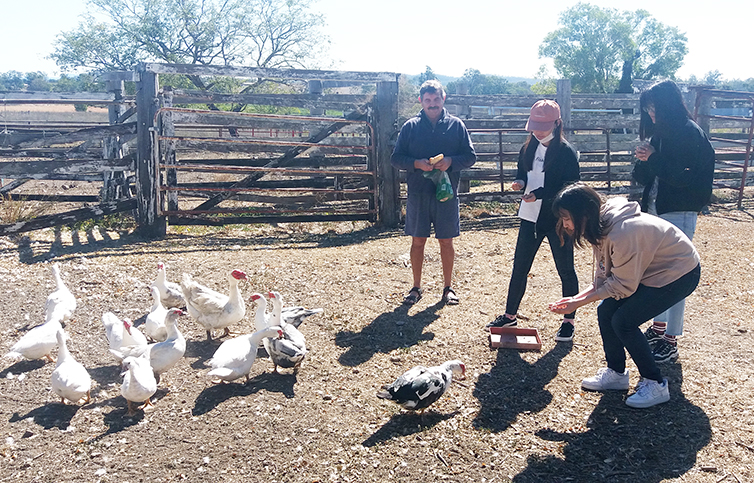 Ⅱ. Cultural Research
What impressed me most in the cultural survey to Maori Cultural Village.
Maori held a welcome ceremony for the Maori war dance. I was fortunate enough to be selected as the"chief"as a representative to participate in the ceremony. With the help of the New Zealand government and all parts of society, Maori culture is very well protected. It is well-known not only in New Zealand, but also on a global scale. Because of the rapid economic development, China has lost a lot national culture that I feel so sorry about. However, in recent years, our state has introduced relevant policies to intensify protection and I believe that our national culture will become stronger and stronger in the future. I will also strive to contribute to the protection of the Chaoxian nationality's culture.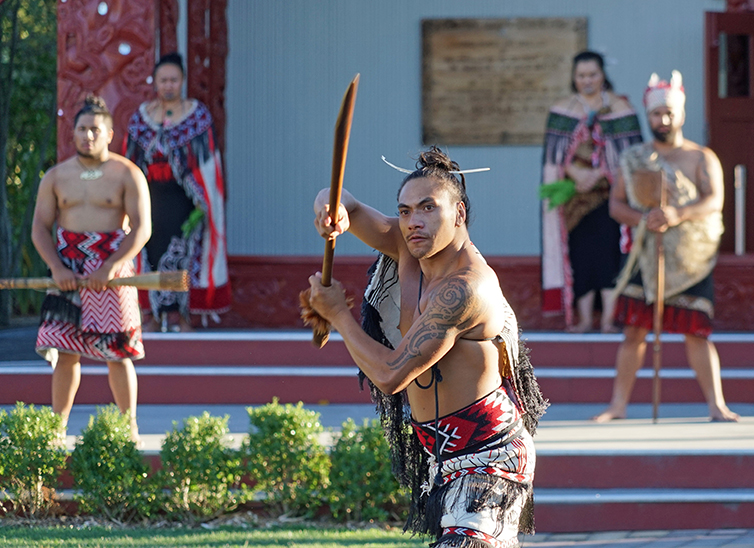 Ⅲ. Education Research
In educational survey, we visited four universities. Comparing with domestic university buildings, I understood the difference between domestic and foreign architectural culture. Among the several universities visited by our research activities, the very distinctive feature is that the school has no obvious gate. All of them are open campuses and open education platforms for the society.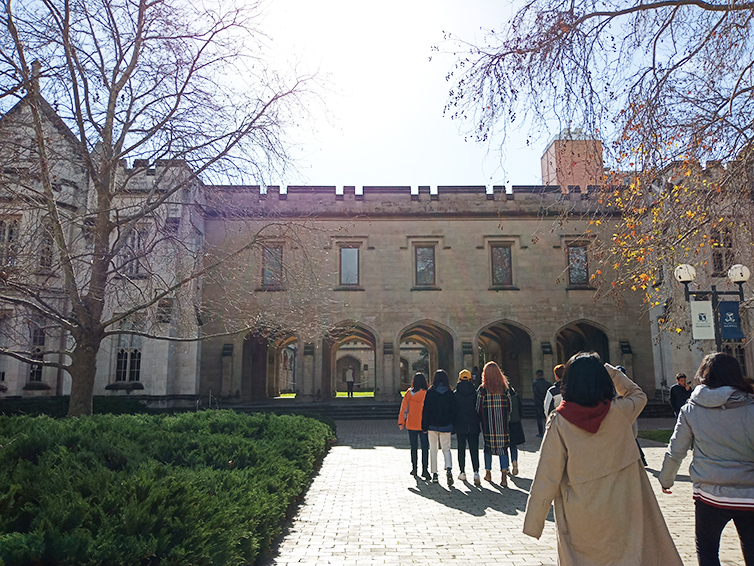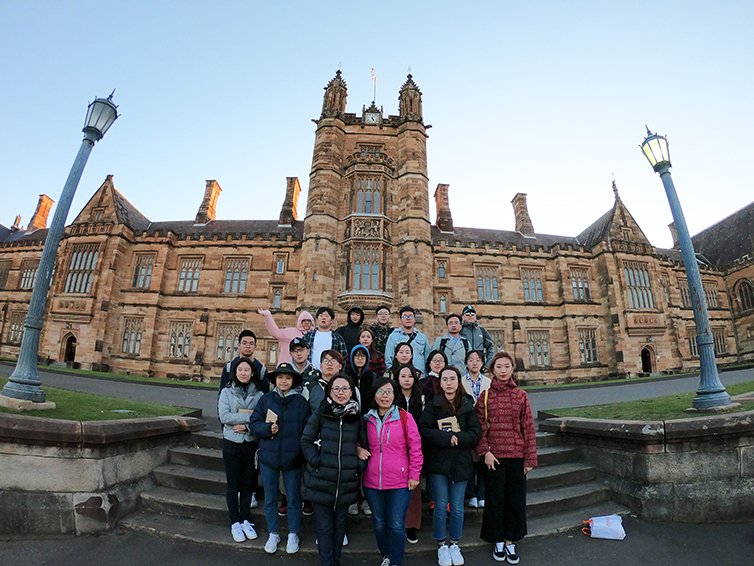 Ⅳ. Summary
The so-called "read thousands of books, travel thousands of miles." In this research, I opened up my own vision, improved ability to think in a multi-faceted way with domestic and foreign situations, and laid a good foundation for how to repay the society in the future. Besides, I improved my language ability from dumb English to now I can carry daily communication with English speakers. Moreover, I experience multiculture, inherit and enrich the common cultural and moral values of all mankind. Furthermore, I have a clearer idea and understanding of the future, through rooted the modern needs of human civilization traditions and combined my major and past experiences.
I will never forget this research tour that I really learned a lot.