I have never felt prouder than building a bridge between China and international exchanges.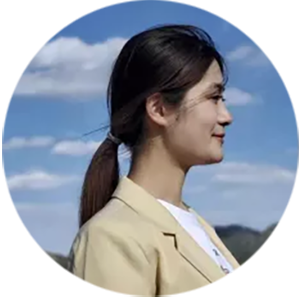 Paloma Yang, Anhui University
International organization:United Regions Organization
During the three-month internship period, the work environment provided Paloma Yang a full feeling of diversity and inclusiveness. The supervisor didn't set a strict deadline for Paloma's tasks, but gave her enough time to perfect her work and deliver the most satisfactory results, meanwhile it expected to see the improvement of Paloma in all aspects during the internship. Because the supervisor always focuses on cultivating interns step by step, Paloma was assigned all kinds of internship tasks and they would be harder and harder with the time going by. For example, the translation work transformed from news translation to annual work report translation; the attended meeting changed from the group internal meeting to OECD Roundtable Discussion, or even to the World Economic Forum organized by the United Nations Development Program; the general work, like communicating with enterprises, was developed to be the hard ones, like researching reports.
"After attending various international conferences, I followed my initial heart to have realized my targets. At the same time, the majority of countries from Latin America shared their experience in governing countries and social culture conditions, which enlightened me a lot. Besides, I meet many great people in all fields, which were precious opportunities for me, and each of them has plenty of glitters and charms which encourage me to forge ahead and to be the person I want to be. In addition, what impressed me most is the work to contact some provincial Chinese governments and Chinese enterprises. As Chinese students, the sense of achievement, gained by building a bridge between Chinese and international exchanges, can not be replaced by anything. "